Creating safe space for people with chronic illness on social media:
An interview with advocate & person with ME: Rea Strawhill
As part of this year's Triple Giving Tuesday campaign, we are honored to highlight the work of chronic illness advocate Rea Strawhill, who uses social media to boldly raise awareness of ME/CFS and related chronic, complex diseases. 
With 14,000 followers on Instagram alone, Rea is committed to ending the stigma of disability, educating others, and helping people within the #ChronicIllnessCommunity feel less alone. Recently, she chatted with us about her social media advocacy, life with ME/CFS, and more:
How long have you been living with ME/CFS? 
I was diagnosed in 2019, but the onset of the illness was probably already in 2011 after an infection with the Epstein Barr virus. After the infection, the symptoms never fully went away, but since they were "only" mild at the time, nobody took it seriously. I only got the diagnosis years later, after my symptoms got much worse. It took a long time for me to find out what I was dealing with, so getting the diagnosis was both a shock and a relief. 
As a young person living with a chronic illness that is often invisible, what are some of the challenges you have faced?
It is a shame that young women with health conditions have to fight to be taken seriously. So often, we are told that we are "drama queens." 
Many doctors downplayed my struggles, and when they didn't find anything wrong, they immediately assumed that it must be "in my head." I don't want to downplay mental illnesses, but it was not what was happening in my case, and being medically gaslit like this was extremely hurtful and invalidating. It shouldn't have taken me years to find a doctor who listened and took a closer look.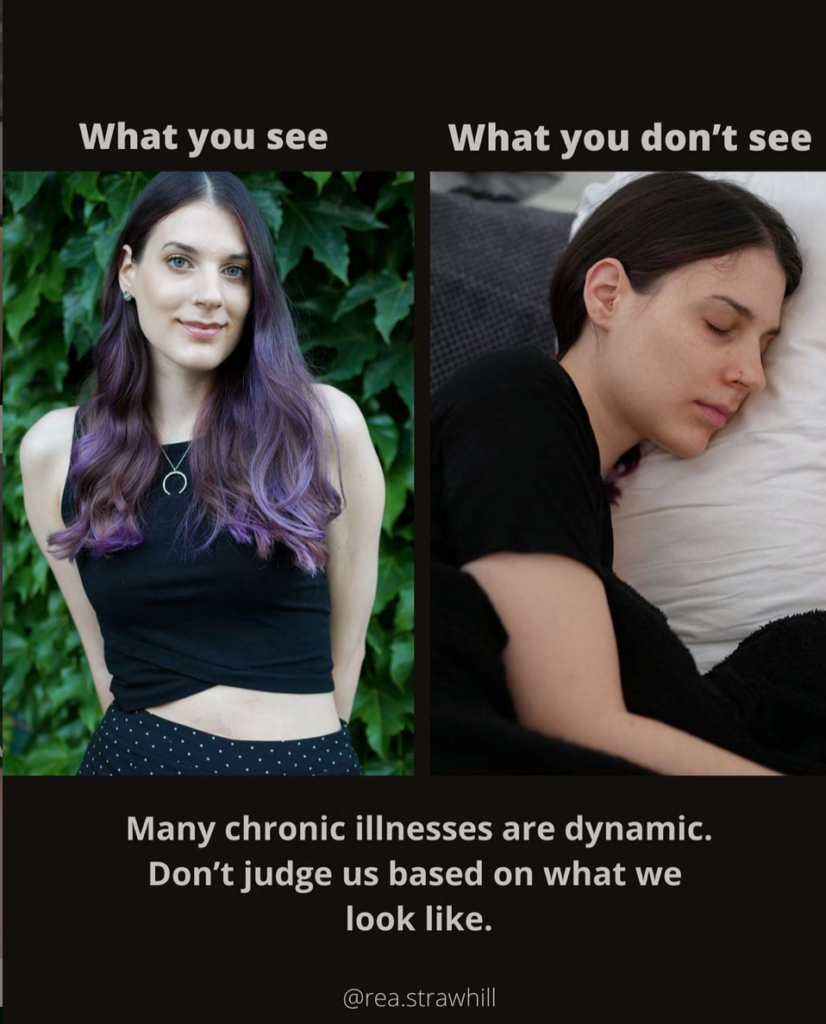 Can you tell us about how you got started advocating for those with chronic illnesses? 
It was shocking to learn about ME/CFS and that so many people suffer from it — yet I had never heard of it. Writing about it was almost therapeutic. I needed to get my thoughts and feelings out there. I felt so helpless, and I thought that if I could raise some awareness about this, it was at least something that I could do. I never thought it would resonate with so many people and that thousands of others are going through this. It encouraged me to keep raising awareness and get the word out there.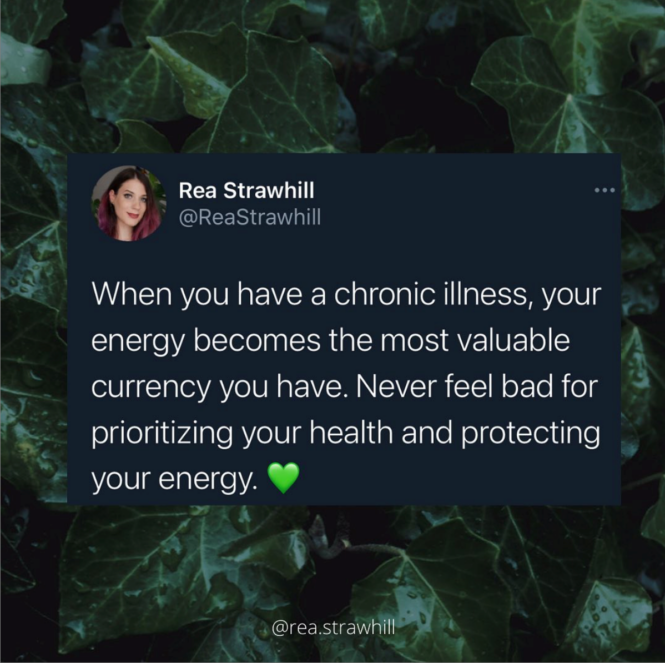 It has been very eye-opening to see how many people are out there who have similar experiences, and it has given me a lot of strength to know that I am not alone and that there are people out there who have my back.
Have you felt that posting about chronic illness on social media has been a powerful tool to help educate others that don't understand?
It is sometimes scary to be so open about your personal life on the internet, but I gained so much from it, which has strengthened me. I sometimes get messages from people thanking me for what I do and telling me that they now better understand their chronically ill friends or family members. That means the world to me and tells me that what I am doing makes a difference.
What are your hopes for the future of your social media advocacy?
I am hoping to get the message out that people realize and understand how we struggle, how we as a society could support chronically ill people better and make the world more inclusive for us.
Ultimately, social media has created a safe space for me and helped me realize that I am worthy just the way I am. I hope it can help others feel the same.
There's no better time to give — Your gift of any amount will be tripled from now until November 30, 2021, giving you the exciting opportunity to accelerate these critical research projects and provide hope for millions living with multisystem chronic, complex illnesses worldwide.
Support these innovative projects by donating to OMFCA's 2021
#TripleGivingTuesday campaign today!