In a world seemly upended, Open Medicine Foundation can offer you the assurance that this crisis will not divert us from our search for a cure for Myalgic encephalomyelitis / chronic fatigue syndrome (ME / CFS).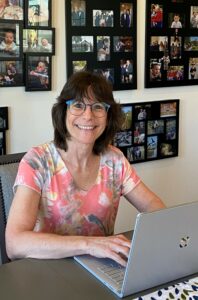 I thought I would take a moment to let you in on how we work and why we are so confident about our collective ability to stay on task.  Our models of work for both our OMF staff and the Collaborative Research Centres are streamlined and adaptable. We are distributed worldwide and are experts at using remote communication and data-sharing tools.
But I have another source of hope: The OMF staff and research teams are called to this work based on a personal connection to ME / CFS patients and families.
Choosing to work on ME / CFS by definition requires embracing challenges and finding creative solutions. And OMF will see this work through until patients have the answers they need.
We are working to free many millions of patients from the cruel restraints of this disease and to shield millions more who could someday have it from the suffering it inflicts.
Each of us faces many added fears and worries today, so I invite you to set aside your concerns about the continuity of ME / CFS research. It will go on, and so will we.
Stay safe, and take care of each other,
With hope for all,

Linda Tannenbaum
Founder & CEO/President
Open Medicine Foundation