Every May, Open Medicine Foundation & Open Medicine Foundation Canada (OMFCA) rallies our community to raise funds and awareness in honor of International May 12 ME/CFS Awareness Day.
Our goal is to shed light on the devastation caused by ME/CFS, Long COVID, and related diseases, and fundraise to keep up the momentum of OMF funded research. This is why we named our campaign "May Momentum."
Since we first launched May Momentum in 2017, we have raised more than $31 million thanks to our fundraising campaigns!
So, as we launch our fifth annual May Momentum campaign, we are asking for your support.
Here are some ways you can get involved:
Donate:

Make a recurring or one-time donation to OMF. Your generosity will help us continue our mission to support groundbreaking research for ME/CFS, Long COVID, and related diseases.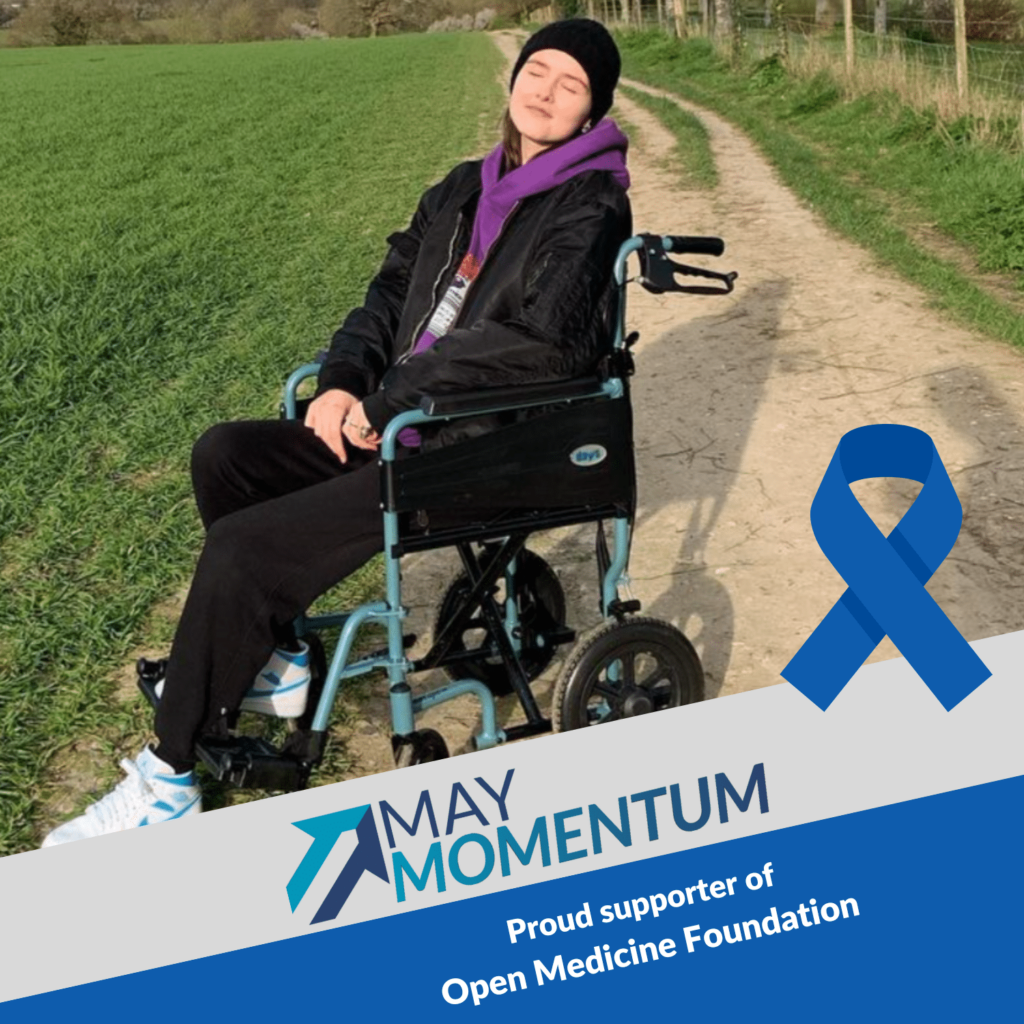 Launch an OMFCA fundraiser

: Start a personal fundraising campaign on social media or through other platforms to engage your friends and family. Every dollar counts, and your efforts will directly impact OMF's ability to fund research.
Sign up for OMF's StudyME, a new global registry that connects individuals who want to participate in research studies with the researchers that conduct them. StudyME is free, and takes less than 5 minutes to join. No personal medical information needed! Sign up now.
Spread the word: Use your voice and social media platforms to raise awareness about ME/CFS, Long COVID, and the importance of supporting OMFCA. Share our posts, create your own content, or simply tell others about May Momentum. Be sure to use
the hashtag

#MayMomentum2023.
Share your story: If you or someone you know is affected by ME/CFS or Long COVID, share your story with your network. Personal stories can be powerful tools for raising awareness and inspiring others to take action. You can also

submit your story here
for the chance to be featured by us.
Together, we can make a difference in the lives of millions of people suffering from ME/CFS, Long COVID, and related diseases. Let's keep the momentum going throughout May and beyond!
---
Follow us on social media and share our #MayMomentum posts!