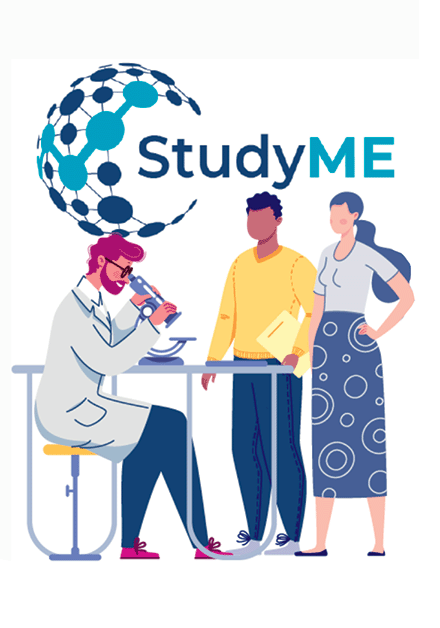 As you may have seen, our new initiative OMF's StudyME allows you the opportunity to participate in research for ME/CFS, Long COVID, Fibromyalgia and related post-infection diseases. OMF's StudyME was set up to connect individuals interested in contributing to research with researchers across the globe.
We need to stand up and be counted together to show how many people want a cure!
We have already gained enormous traction, with over 2,300 participants from 46 countries signed up within our first two weeks of launching. We've also been contacted by universities, government agencies and medical companies that are interested in using OMF's StudyME to recruit participants for research, diagnostics, and hopefully clinical trials. This is an exciting opportunity for all of us to accelerate research and improve health.
Help advance research by signing up for OMF's StudyME if you haven't already, and then spread the word in your own community. Send emails, share on social media and encourage participants to sign up and receive opportunities to engage in research. Show how many people want a cure now!
We've made it easy to share about StudyME with our newly launched toolkit! 
This toolkit provides pre-written posts, appealing graphics, and an email template that you can easily share with your network.
Here are two simple steps you can take to support us:
Share information about OMF's StudyME on your social media platforms and remember to tag Open Medicine Foundation.

Send an email to your friends using the email template in our toolkit!
For those who have already signed up and shared about OMF's StudyME, our heartfelt thanks go to you! We encourage you to continue spreading the word using our toolkit.
The more people that sign up to OMF's StudyME, the more we can progress together in our mission to end ME/CFS, Long COVID, fibromyalgia and related post-infection illnesses. We need your help to accelerate this urgent research.
If you have any questions or need more information about StudyME, please don't hesitate to get in touch. We're here to assist you and are excited about what we can achieve together. Simply email studyme@omf.ngo.
Thank you in advance for your support and participation in this groundbreaking initiative.