OMF Celebrates its 10th Year Anniversary in 2022! 
Open Medicine Foundation (OMF) is turning 10 years old! To commemorate a decade of leading research and delivering hope, we would like to reflect on our tremendous accomplishments over the years.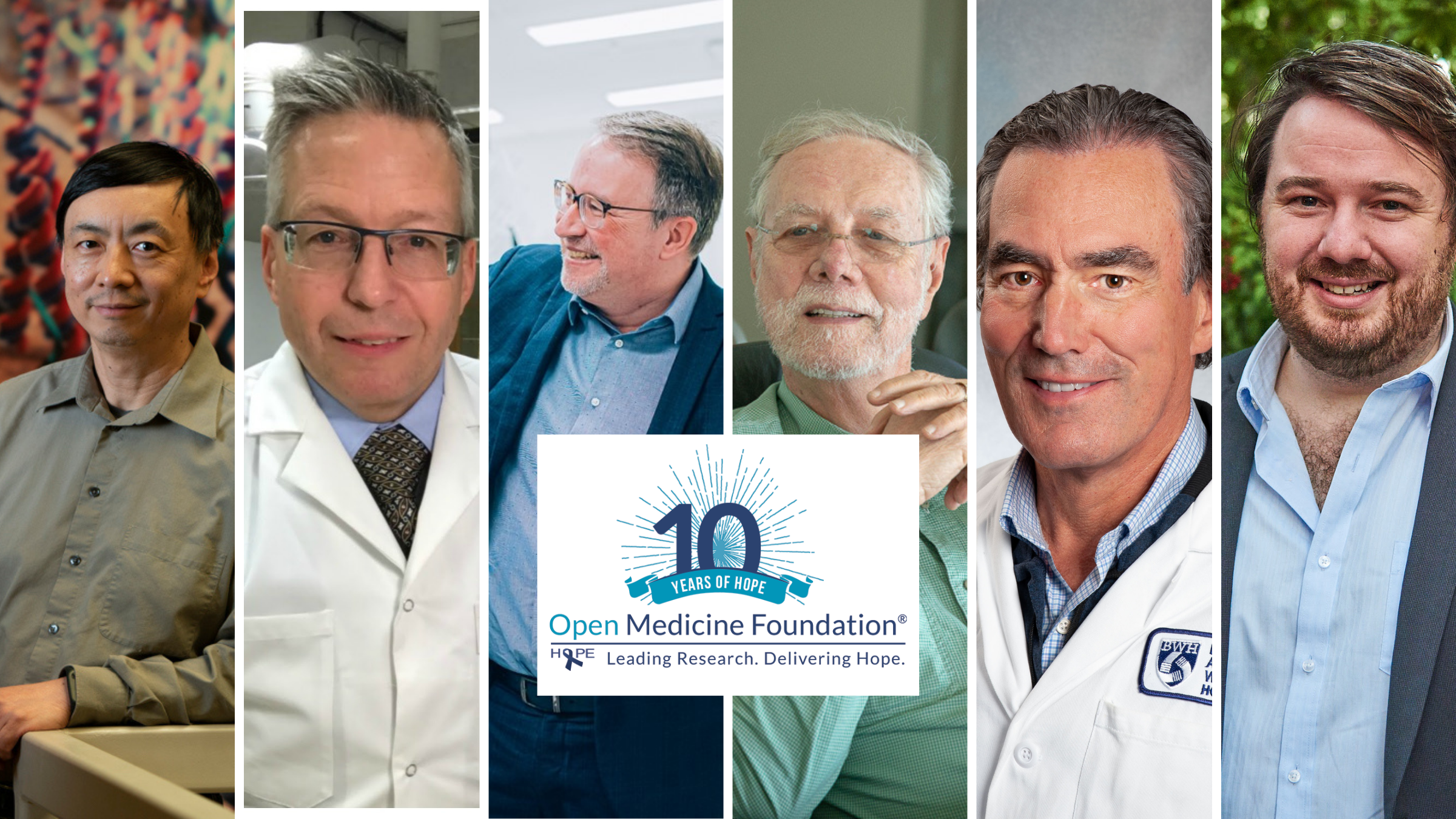 The journey to end multi-system chronic, complex diseases (msCCD), including Myalgic Encephalomyelitis / Chronic Fatigue Syndrome (ME/CFS), Long COVID, Post-Treatment Lyme Disease, and Fibromyalgia, is not a straight line. It is a complex journey with many unique challenges along the way. At OMF, we remain dedicated to our mission of removing roadblocks, getting us one step closer to the development of treatments, diagnostic tools, prevention strategies, and ultimately a cure.
As we highlight our progress, we would like to take a moment to celebrate YOU: our OMF family. With your help, we are transforming the landscape for those living with these historically neglected diseases and paving the way for a brighter future.
We still have much work ahead of us, but on behalf of all of us at OMF, we thank you for accompanying us on this journey. You fuel our momentum, and we are so grateful for your support every step of the way.
And we have exciting news: In honor of our 10 Year Anniversary, an anonymous donor has stepped up and agreed to donate $10,000 if 200 people sign up to become monthly donors of $10 or more by March 31st!
In celebration of our 10th Anniversary, please consider becoming a monthly donor of $10 or more:
Imagine if 200 people make $10 donations or more every month? These actions will add up to make a real difference. When you become a sustaining donor, you play an instrumental role in keeping research moving forward. Your monthly commitment to OMF will ensure that we have the resources necessary to continue our mission of ending multi-system, chronic complex diseases. 
Looking back:
10 Years of Milestones
In 2006, Linda Tannenbaum's 16-year-old daughter was struck with sudden onset ME/CFS. The change was immediate. At 8:00 am, her daughter appeared to be a healthy teenager; twenty minutes later, she was very ill. After countless visits to different doctors, their efforts appeared to be fruitless. None of the doctors were able to provide insight into the cause of her daughter's illness, let alone if it could be treated or cured. 
2012: Linda Tannenbaum Establishes Open Medicine Foundation (OMF)
With all efforts exhausted, Linda quickly realized it was time to find the answers herself. In 2012, Linda registered OMF as a California 501(c)(3) nonprofit to accelerate research for chronic complex diseases.
Linda Tannenbaum helps organize MERIT: The MERIT (Myalgic Encephalomyelitis Research, Immunology and Treatment) meeting is held in New York City with 20 researchers and clinician experts (half from the U.S. and half international) attending the event.
Within the first year of establishment, OMF raised over $123,000.
2013: Scaling Efforts and Establishing a Global Presence
In 2013, Linda Tannenbaum took to Europe to connect and share ideas with patients and researchers, making global connections.
After building a community and receiving generous donations, Linda funded her first genetics research project in collaboration with Ronald W. Davis, PhD, at Stanford University.
Linda is asked to speak at the pre-conference dinner for the Invest in ME Conference held in London, raising awareness of OMF's mission within the global research community.
2014: Linda Tannenbaum and Ronald W. Davis, PhD, Join Forces:
The SAB is Born
Ron Davis and Linda agree to establish an OMF Scientific Advisory Board (SAB). Linda tells Ron, "If you bring in researchers, OMF will bring the funding." Dr. Davis then builds the SAB, composed of an interdisciplinary team of researchers, including three Nobel laureates and several members of the National Academy of Sciences.
OMF raises $1.5 million for a new major research project, the Severely Ill Patient Big Data Study (SIPS), to examine the most severely ill patients for the strongest signals in search of a biomarker.
2015: OMF Receives Global Recognition and Scales Fundraising
OMF Wins the 2015 "Top-Rated Non-Profit Award" from Great Nonprofits.
2016: OMF Wins Awards and Builds Relationship with NIH
OMF achieves platinum status with Guidestar (for transparency and accountability) and wins the 2016 Top-Rated Non-Profit Award once again from Great Nonprofits!
OMF gains international exposure At IACFS/ME Conference in Florida, and again at the Invest in ME Conference in London.
Linda organizes meeting with the National Institute of Health (NIH), where she meets Vicky Whittemore, PhD, program director of NINDS (National Institute of Neurological Disorders and Stroke) and other institute program directors. A follow-up meeting with Dr. Whittemore leads to Dr. Whittemore committing to be a "ME/CFS Champion at NIH." Dr. Whittemore proceeds to be instrumental in escalating NIH and the Trans-NIH ME / CFS Working Group.
2017: OMF Launches the End ME/CFS Worldwide Tour and Hosts First Symposium at Stanford University
OMF attends premiere of Unrest at the Sundance Film Festival with Jen Brea and participates on several panels after showings of the film in California.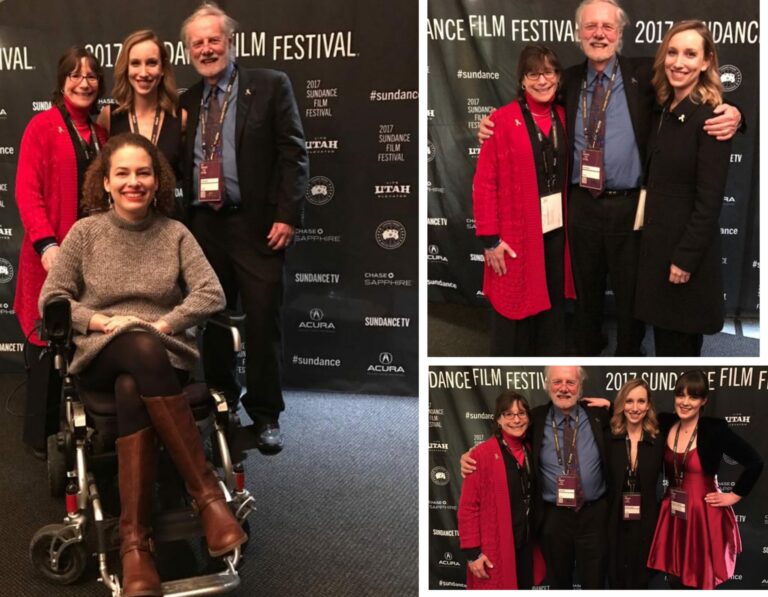 OMF sponsors the first Science Working Group Meeting and Community Symposium at Stanford University on The Molecular Basis of ME /CFS. The event consists of a two-day science Working Group meeting with over 30 scientists. 2,700 participants view the Community Symposium via Live Stream, and 300 participants attend in person.
Linda continues international outreach initiatives and officially launches the End ME/CFS Worldwide Tour, delivering 21 presentations in six countries and seven U.S. cities.

2018: $5 Million Bitcoin Donation Received & OMF Expands the Collaborative Research Center Network
OMF receives a $5 million Bitcoin donation from anonymous Bitcoin investor, the Pineapple Fund, in response to overwhelming global support from patients and community on Reddit.
OMF sponsors second annual 3-day Working Group Meeting and Community Symposium on the Molecular Basis of ME / CFS at Stanford University.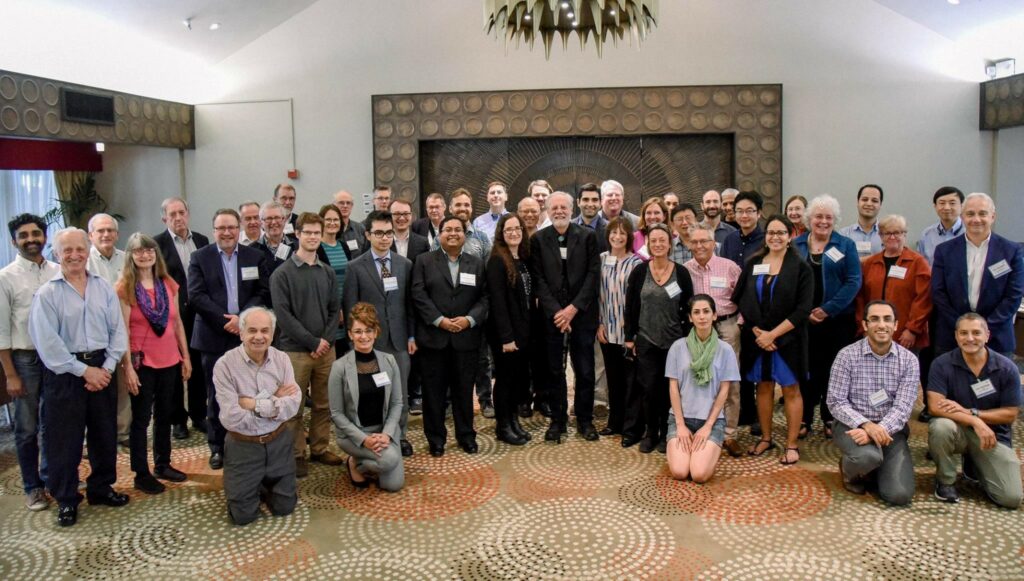 Linda Tannenbaum is named 2017 ME/CFS Advocate of the Year by ProHealth.
OMF announces new Ambassador, Stuart Murdoch, a person with ME/CFS, advocate, and founder of the popular band, Belle and Sebastian!
2019: New Celebrity Ambassadors, Fundraising Success, and More
OMF welcomes three new Ambassadors: TV actress Amy Carlson, best-selling Swedish author Karin Alvtegen, and award-winning opera singer, Jacqueline Ko!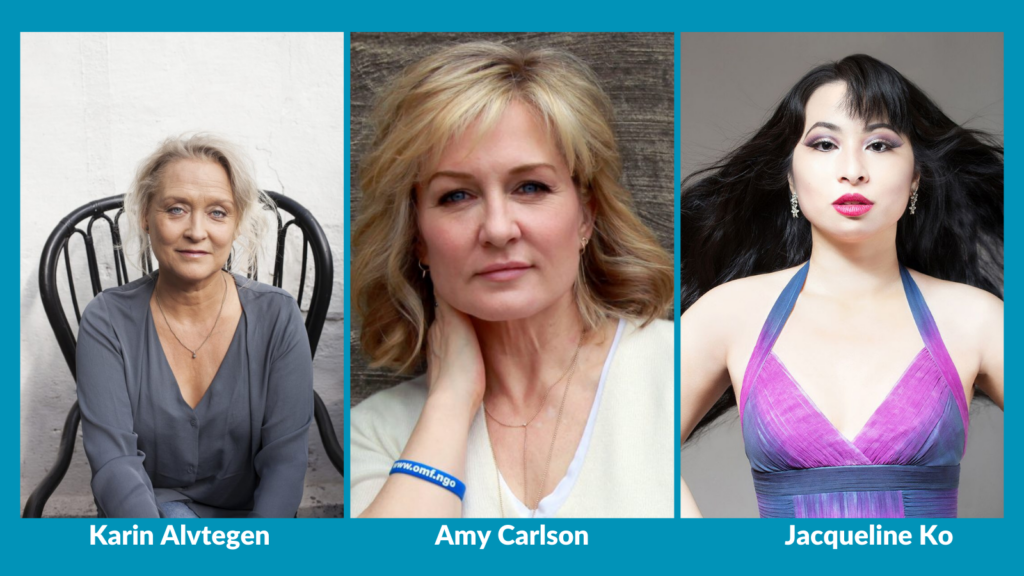 OMF's annual Triple Giving Tuesday campaign raises over $2 million to support research.
The End ME / CFS Worldwide Tour continues!
OMF Canada Launches as a Registered Canadian Charity.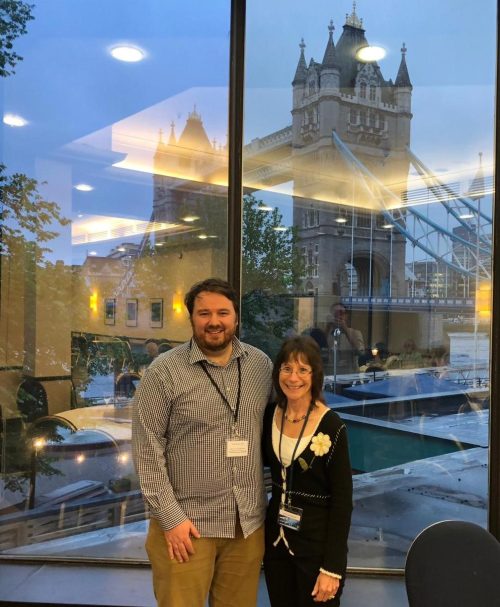 2020: 4th and 5th Research Centers Established, and New Studies Announced
2021: Multiple OMF Funded Publications, New Studies, and a 6th Research Center
2022: Announcing New Medical Education Program!
Our work is already accelerating in 2022. Along with funding urgent research to find effective treatments, diagnostic tools, and ultimately, prevention and a cure, we have a new announcement! We will be launching a groundbreaking medical education program that aims to increase access to knowledgeable primary care physicians and raise awareness of ME/CFS in the medical community. Stay tuned for more details about this exciting program and the grant we received to fund this effort.
Give Monthly:
Celebrate our 10th Year Anniversary by becoming a sustaining donor for $10 a month or more! Working together, we are sustaining hope for a future with more treatments and cures.
Give One Time:
Your donation of any amount plays a critical role in supporting our mission. Please consider contributing today!