An Update from Dr. Chris Armstrong,
Director of the Melbourne ME/CFS Collaboration
Final day of #TripleGivingTuesday!
Thanks to the generosity of our supporters worldwide, we have surpassed our original fundraising goal for Triple Giving Tuesday OMF — so our leadership donors have stepped up, bringing our new goal to $1,525,000. Today, November 30, is your last day to have your contribution tripled! 
Help us exceed the new #TripleGivingTuesday goal!
OMF is pleased to share with you some exciting updates from the Melbourne ME/CFS Collaboration on the anniversary of it's first year.  The Center is led by OMF's former Science Liaison and a Visiting Scholar at Stanford University,  Christopher Armstrong, PhD.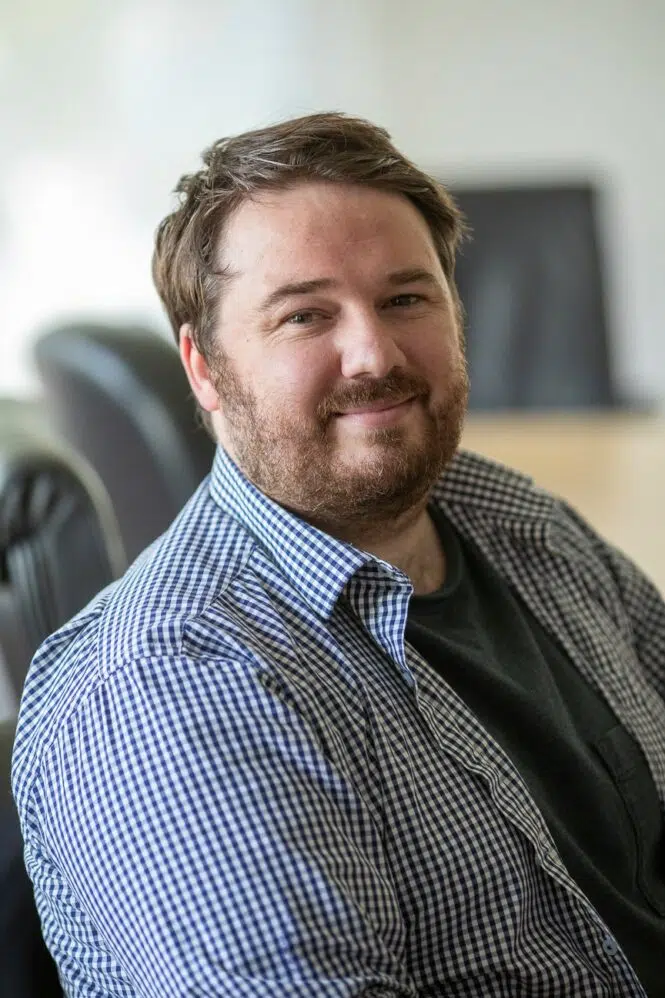 Dr. Armstrong and his team have initiated many studies and plan to publish findings from a few of them in the coming year. Their broad research plan is based around identifying the common biology that underlies reduced energy experienced by people with ME/CFS, conducting personalized-based research to understand the biology of the individual with ME/CFS, and developing potential diagnostic tools and objective markers for clinical trials.
Recently, Dr. Armstrong chatted with OMF about his research experience, his newest studies, and life in Australia:
How did you first enter the field of ME/CFS research?
I was interested in the metabolic aspect of ME/CFS because I am  interested in the tool of metabolomics and its application to chronic diseases. I recognized that ME/CFS hadn't had metabolomics-based techniques applied to it at that stage. As part of my PhD, I was trying to apply metabolomics to chronic fatigue syndrome. We were the first to complete that in 2015.
What's changed since you first established the research center at Melbourne last year?
It's been pretty fast-paced.  We've had to build our team of staff. We have a team of seven now, both University of Melbourne students and professionals. We've been expanding projects, and now we have over 15 projects. We've grown very rapidly, and we have a lot of exciting things to come!
Who is on your team and what are their specialties?
Our staff consists of several students, a research assistant and a postdoctoral researcher. Natalie Thomas, PhD, our postdoc majored in biomedicine and then she earned her PhD in neuroscience. She has a lot of lab bench based experience as well as clinical research experience, which is a rare and valuable combination.
We have a couple PhD students on the team.  One student, Kathy Huang, is developing machine learning algorithms to identify outlier genomic anomalies in ME/CFS patients and identifying the many ways that ME/CFS might be initiated and maintained. Our other student, Amber Jaa-Kwee, has experience in microbiology and pharmacy, and she's expanding that knowledge into metabolomics to identify the impact of comorbidities on metabolite markers of ME/CFS. 
Other research staff includes Fei Yan, our research assistant that manages the lab and helps with project work from time to time. Dr. Neil McGregor is working on genomics and metabolomics data analysis and interpretation. He is a biostatistician that has been working in ME/CFS for around 30 years or more. Dr. McGregor has a wealth of knowledge with the disease and an encyclopedic knowledge of biochemistry. Lastly, Professor Paul Gooley is effectively mentoring me and has been involved in ME/CFS research for over a decade. We've got an incredible team here at Melbourne!
 What's it like to oversee a research program? What is your facility like? Do you enjoy your responsibilities?
It's a lot of responsibility to look after a team of researchers and a comprehensive research program but very rewarding. Honestly, it's great to look after people, working with people, directing research, and driving ideas. We're lucky to be located here in Melbourne. At the Bio21 Institute, we have the resources to do everything that you could possibly want to do scientifically. And I feel good about all the possibilities that could happen relatively soon.
What are your research plans for 2022?
We're going to be finishing a few of the projects that we've started this year. This year has been really around initiation, next year will be more about consolidation. We're planning to publish our findings from a few of the studies in the coming months, so I think next year will probably be a more exciting year in terms of the results we have in hand!
Tell us more about the "Nitrogen Hypothesis." Why is nitrogen important?
The main site for energy production in the cell is the mitochondria; this is where aerobic respiration occurs. The oxygen we breathe in effectively has a carbon added to it to from the carbon dioxide we breathe out. The carbon addition to oxygen occurs in the mitochondria, that carbon atom is created by breaking apart carbon-based molecules like sugars, fats and amino acids, the breaking apart of these molecules is what creates the energy that your cells use to function.
What makes amino acids different from sugars and fats is that they contain nitrogen atoms. When amino acids are broken apart to make energy, they release carbon and nitrogen atoms. The nitrogen atoms have to be safely removed from the mitochondria but the process that does this may not be working well in ME/CFS or the speed at which amino acids are being broken down in ME/CFS is too fast for it to keep up. This results in nitrogen-containing byproducts that accumulate in the mitochondria, toxic examples of this include ammonia and peroxynitrite, which can be destructive and stop energy production. To test this hypothesis we are tagging sugars, amino acids and fats to determine how ME/CFS cells use them for energy production and where the nitrogen and carbon atoms end up.
Tell us more about the Ocular Motor project.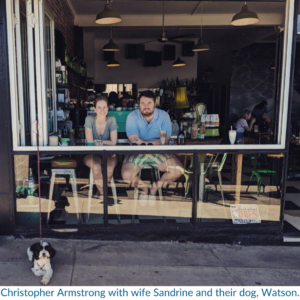 The Ocular Motor project is being conducted in collaboration with Associate Professor Jo Fielding and team at Monash University. This project uses high performance cameras to monitor eye behaviour in ME/CFS patients performing repetitive eye movement tasks and has been used to develop specific signatures for many neurological diseases.
Eye movements can use over 50 percent of the brain, when simply following a dot on a screen you need to perceive where that dot has moved and then direct your eye to that dot with a combination of predictions and movement. If certain areas of the brain are underperforming then this can be reflected in eye movement.  Performing the eye movement tasks is quite taxing and can inform us about fatigability. ME/CFS patients will be asked to perform these tasks in two consecutive days to also characterize next day performance after performing this energy exhaustive task. We are currently optimizing the way we test this and plan to begin the trial by the end of the year.
We're so grateful that the incredible research team from the Melbourne ME/CFS Collaboration is working tirelessly to find answers for people with ME/CFS. But their groundbreaking research can only continue with the support of people like you.
Now is the time to support these historic research efforts. When you donate to OMF today only, your gift will be TRIPLE matched! Give now before the triple match ends!
Do you have cryptocurrency?
 Then join us for #CryptoGivingTuesday, a global campaign to promote making an impact via cryptocurrency!
Did you know we accept over 40 different types of crypto? Crypto-Philanthropy is a burgeoning industry with endless impact potential and we are proud to be on the forefront of it in the name of our mission. And TODAY ONLY your crypto gift to OMF will be triple matched by OMF donors up to $xxx!
Donate your crypto for chronic illness research today!