As we reach the final hours of our May Momentum campaign, we at Open Medicine Foundation Canada (OMFCA) are reaching out to remind you of the significant role your support plays in our mission to fast-track groundbreaking medical research and deliver hope to millions worldwide. 
Donations like yours fund our comprehensive research approach – from identifying biomarkers and disease mechanisms, to exploring drug therapies through treatment trials, funding medical education, and creating a registry that lets you know about research opportunities as they become available.
It is your generosity that keeps our research, collaborations, and the unflagging spirit of hope alive.
On this last day of May Momentum, we are calling on you to make a difference. Please consider making a gift today.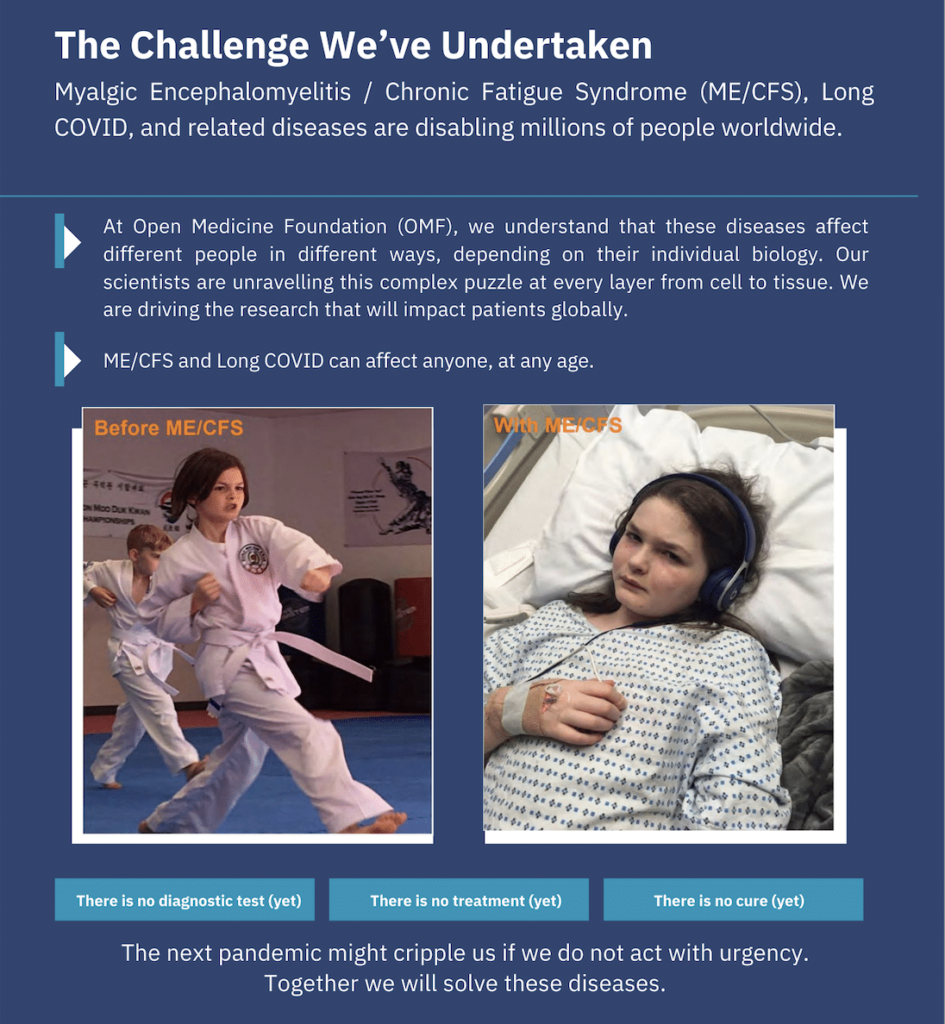 The challenges are real, but the momentum continues
Because YOU are on our team. 
For those who have already donated, we extend our profound gratitude. Your act of kindness has made a significant impact.
This is a pivotal moment in medical history, and together, we can shape the future of health and prevent the impact of future pandemics. Thank you for joining our mission.
Open Medicine Foundation Canada also accepts gifts of stock, cryptocurrency, real estate and retirement assets. Learn more today.