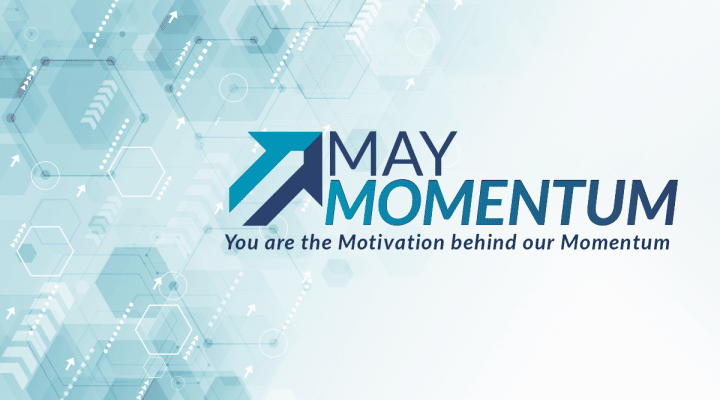 As part of #MayMomentum, Open Medicine Foundation is thrilled to announce a new clinical trial that builds on OMF funded research and shows the interconnected strategies of the four OMF Funded ME / CFS Collaborative Research Centers.
We hope that you will agree that this thoughtful research strategy deserves your support and that today is the day that you decide to contribute to #May Momentum!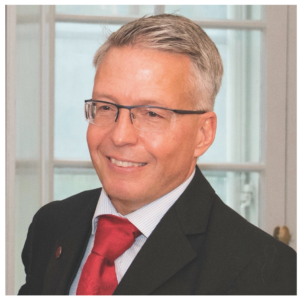 OMF is funding a clinical trial, supervised by Jonas Bergquist, MD, PhD, and Director of the ME / CFS Collaborative Research Center, Uppsala, to understand potential disturbances in the tryptophan metabolism and to test the benefits of treating people with ME / CFS with Kynurenine.
We have asked our esteemed colleague, Dr. Robert Phair, to provide an introduction and overview.
With funding by OMF, Dr. Phair did extensive research on results from the OMF funded Severely Ill Patient Study and then published a paper in the summer of 2019. His article detailed the "metabolic trap" hypothesis. This theory includes an examination of the role of the essential amino acid, tryptophan, as a critical regulator of the production of kynurenine.
Dr. Phair is co-founder and Chief Science Officer of Integrative Bioinformatics, Inc,
a small company built around a unique software capable of modeling human biochemistry and theories of disease.
"Those of us working on the IDO metabolic trap hypothesis for ME / CFS are really interested in the study proposed by Dr. Bergquist and his team in Uppsala, and recently funded by OMF. Here's why:

Suppose that some brain cells in a particular brain nucleus are in the IDO metabolic trap. This means that in those cells the concentration of tryptophan is too high, and the concentration of kynurenine is too low.

Supplying an outside source of kynurenine, as Dr. Bergquist proposes, could conceivably solve part of the problem by allowing those brain cells to make the neuroactive metabolites of kynurenine that they cannot make if the metabolic trap has been sprung.

So, the clinical trial might improve symptoms caused by too little kynurenine or too little kynurenic acid, a known neuro-protectant.

Dr. Bergquist's expertly designed clinical trial of kynurenine in ME / CFS to improve brain fog, memory, and headache is both important and timely."
– Robert Phair, Ph.D. The Metabolic Trap
Kynurenine Clinical Trial for ME / CFS
Kynurenine is naturally produced in the body, is a key metabolite in the tryptophan metabolism, and serves several roles in the immune system and inflammation.
OMF has provided support to initiate the study in a randomized, double-blind, placebo-controlled, crossover study. The purpose of the study is to evaluate whether kynurenine is directly connected to ME / CFS patient symptom severity.
Project Description
Participants will be randomized to either receive Kynurenine or a placebo for a period of three months and then after a "washout" period, patients will switch to an additional three-months of Kynurenine or placebo in a crossover design.
This design does not require healthy controls and instead focuses on whether Kynurenine supplementation has any benefit above placebo in people with ME / CFS.
The main study endpoints will be the effects of supplemental Kynurenine to improve cognitive impairment ("brain fog"), memory and headache. Patients will also be asked to register their activity by using wearable sensors and have biological samples taken for further testing.
New methods have been developed under Dr. Bergquist to measure the metabolic pathways relevant to Kynurenine. These new methods are used to identify people with ME / CFS that have low Kynurenine in the plasma. This method will also be used to monitor the metabolic effects of Kynurenine supplementation during the trial.
Studying these features will improve our understanding
of ME / CFS and this clinical trial may lead to
new therapeutic options for people with ME / CFS.
And show the world that fighting ME / CFS should matter to everybody!
---
and show the world that fighting ME / CFS should matter to everybody!
Please visit #MayMomentum for more information.
Prefer to use Facebook for monthly or onetime giving?
Check it out here: #MayMomentum Facebook
---